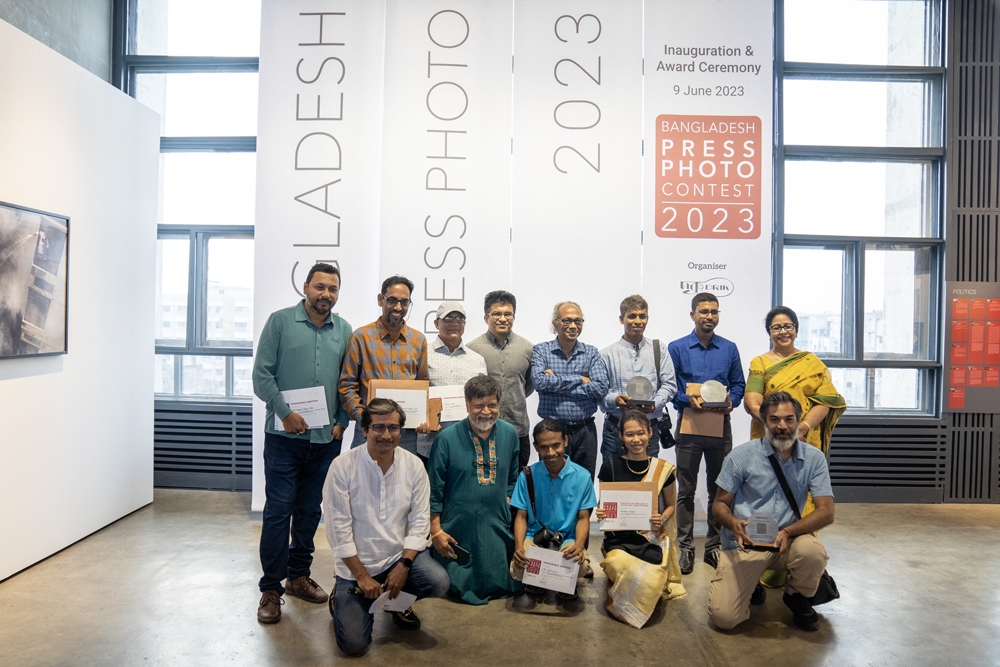 Bangladesh Press Photo 2023 opens today at Drik!


The award-giving ceremony and exhibition of Bangladesh Press Photo 2023, organised by Drik Picture Library, was inaugurated today at 5pm at DrikPath Bhobon, Panthpath, Dhaka. The exhibition showcases the winning and selected photographs from the 2nd annual Bangladesh Press Photo Contest.
Thirty-one selected photographs are currently being exhibited at the exhibition. The exhibition will remain open to the public till 18 June 2023, every day from 3pm to 8pm.
Photo: Habibul Haque & Suman Kanti Paul/Drik
Published: June 9, 2023
×