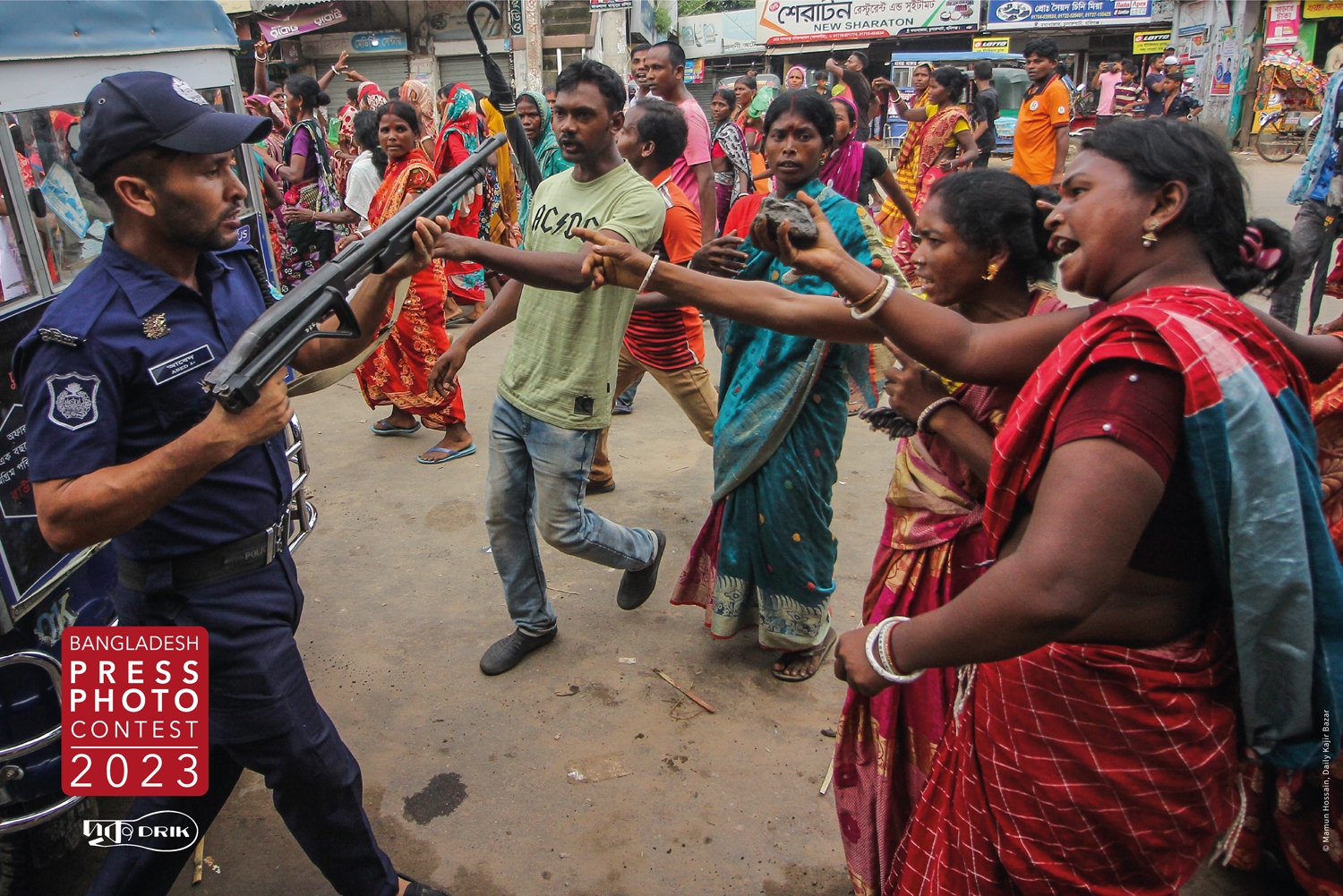 Bangladesh Press Photo Contest 2023 Result Announcement
We are very happy to announce the second Bangladesh Press Photo Contest winners. Congratulations winners!
We were overwhelmed by the enthusiasm of our photojournalists. Thank you all for participating! We would also like to express our sincere gratitude to the honourable judges for their splendid support.
We will soon announce the date of the Award Ceremony. An exhibition will also be arranged at Drik Gallery, Dhaka.
Abdul Goni, Daily Ittefaq
Picture of the year 2022
Md Shamsul Haque Suza, Daily Global Nation
Winner
Arts, Culture & Sports
Abu Sufian Jewel, United News of Bangladesh
Honourable Mention
Arts, Culture & Sports
Mamun Hossain, Daily Kajir Bazar
Winner
Politics
Quddus Alam, Focus Bangla
Honourable Mention
Politics
Sardar Mohammad Rafiul Islam, Bangladesh Photographic Society
Winner
Public Interest Journalism
Md Rafayat Haque Khan, Zuma Press
Honourable Mention
Public Interest Journalism
Published: April 6, 2023
×