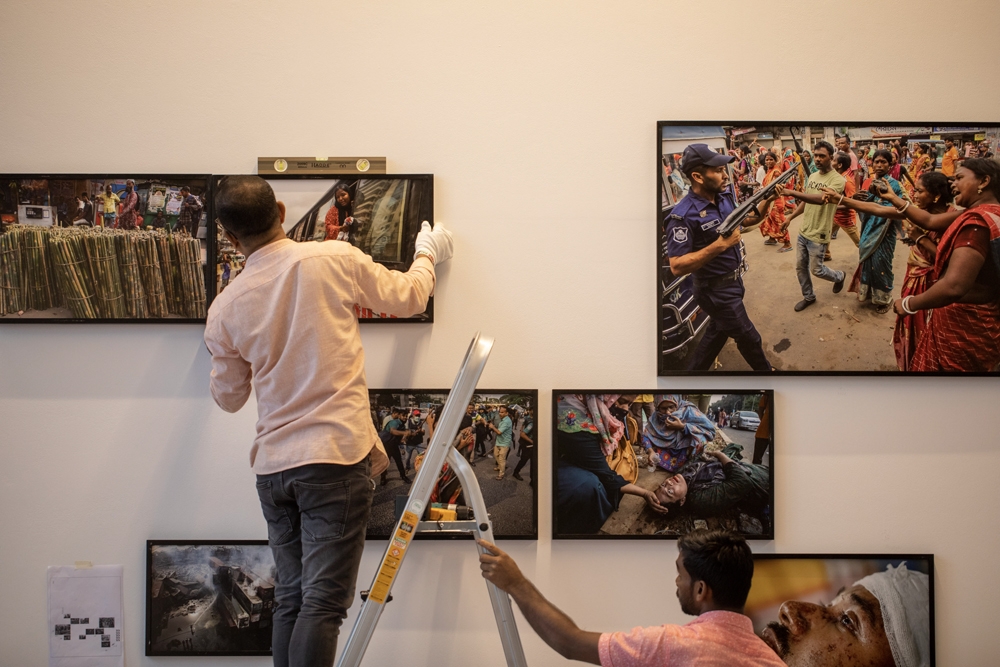 Drik undergoing installations for the Bangladesh Press Photo Contest Exhibition 2023!
The show opens in 1 day!
Drik Picture Library cordially invites you to the Bangladesh Press Photo 2023 exhibition opening and award ceremony at the Drik Gallery, Dhaka on 9 June 2023 at 5 pm.
Programme
Opening Ceremony
09 June 2023
5.00 pm (BD Time): Welcome speech
Shahidul Alam, Managing Director, Drik Picture Library Ltd.
5.10 pm: Judges note
Abir Abdullah, Photographer, editor, educator
Gitiara Nasreen, Professor, Mass Communication & Journalism
Rashed Zaman, Cinematographer
5.25 pm: Opening remarks
Nurul Kabir, Editor, New Age
5.40-6.00 pm: Award Ceremony & Group photo
6.00 pm: Exhibition Viewing
Address:
Drik Gallery, Level 8, DrikPath Bhobon
16 Sukrabad, Panthapath, Dhaka-1207
(Besides Shohag Bus Counter)
+880 2 58155713, +880 2 222243198
The ceremony will be live-streamed at the following link: https://www.facebook.com/Drik.bd/
The Exhibition will be open for all from 10 June 2023 to 18 June 2023, every day from 3 pm to 8 pm.
Published: June 8, 2023
×